Candy Capsules vs. Functional Gummies: The Ultimate Guide to Your Wellness Choices
September 20, 2023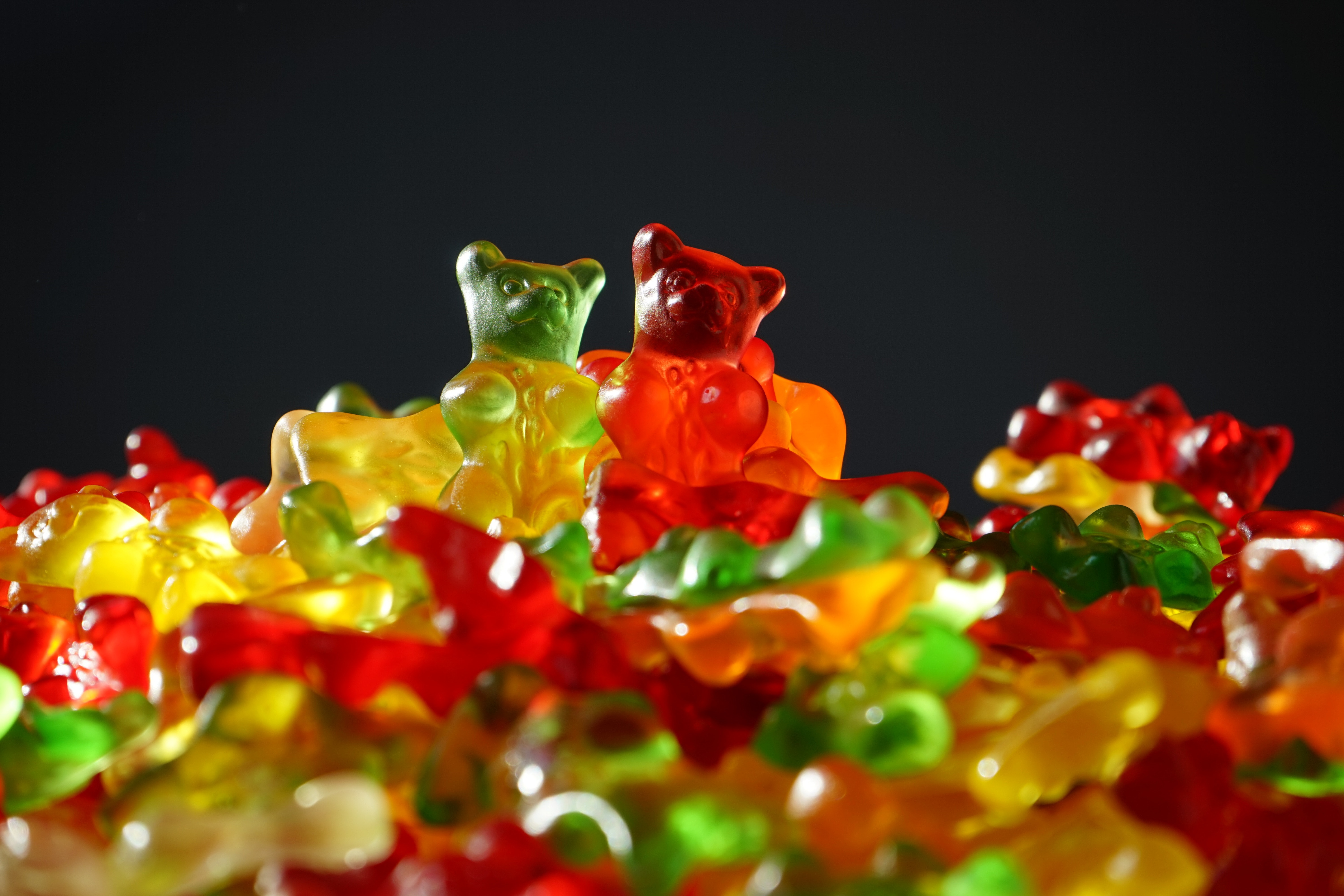 Difficulty Swallowing? We Have Solutions.
Do you find capsules and tablets more daunting than helpful? You're not alone. Nearly 50% of people experience difficulty swallowing these forms due to their size or unpleasant flavors. Additionally, powdered supplements can be equally unpalatable and pose a choking risk. That's why user-friendly dosage forms like chewable, effervescent, functional gummies and functional candies are gaining ground. These alternatives aim to enhance comfort and compliance, revolutionizing your health journey.

The Dosage Form: Your Gateway to Better Compliance?
The nutritional supplement landscape is evolving, influenced by diverse consumer needs. Traditional forms like capsules and tablets are nutrient-rich but often challenging to swallow, especially for children and seniors. The solution? A shift toward more user-friendly, "easy-to-consume" dosage forms.

The Rise of Functional Gummy
Functional gummies and candies have become increasingly popular. With their delightful texture and ease of consumption, they cater to all age groups. They've rapidly become many people's go-to option, a trend reflected in their rising sales. Boncha Bio's development of a new dosage form—the Next-Gen Candy Capsules—represents a significant innovation in this space.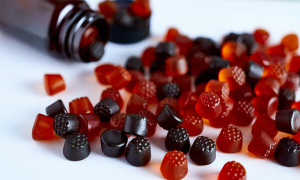 Functional Gummies Unveiled: Pros and Cons
Unlike traditional pill-based or capsule-based supplements, functional gummies offer a chewable, flavorful alternative. Known as QQ candies or gummy bears, these products are formulated with various nutrients, from Vitamins A to E, folic acid, essential minerals, and even probiotics. While they offer convenience and flavor, they also come with challenges:
Low Nutrient Dose: One gummy often lacks sufficient nutrients, requiring more consumption and raising concerns about excessive sugar.
Low Bioactivity: 80% of active ingredients are heat-sensitive. The manufacturing process of gummies, involving high temperature and pressure, can degrade the active ingredients.
Stability Issues: Gummies are susceptible to moisture and spoilage.
Functional gummies are better described as snacks with added nutrients rather than health supplements or functional foods. We've innovated candy capsules with high nutrient doses, high bioactivity retention, improved absorption, and stability to solve these issues.

From Dosage Form to Nutrition: Candy Capsules vs. Functional Gummies
Dosage form is key for better compliance. Regarding vitamin or nutrient supplementation, consumers have a range of options: candy capsules, functional gummies, and traditional tablets or capsules. Each has its unique nutrient absorption mechanism, a crucial factor for consumers.

A Comparative Insight into Dosage Forms
| Dosage Form | Candy Capsules | Functional Gummies | Traditional Forms |
| --- | --- | --- | --- |
| Characteristics | Soft-chew capsules, easy to chew and swallow | Candy, like gummy bears, QQ candy | Various: capsules, tablets, powders |
| Consumability | No water required | No water required | Requires water |
| Psychological Factors | Tasty and convenient, better user compliance | Tasty and convenient, better user compliance | Risk of pill fatigue and lower compliance |
| Nutrient dose | Sufficient addition | Conceptual addition | Sufficient addition |
| Bioactivity Retention | High | Low | High |
| Absorption Rate | Partial formulas absorption through sublingual/oral administration, faster | Requires GI digestion and liver metabolism, slower | Requires GI digestion and liver metabolism, slower |
| Stability | High | Low | High |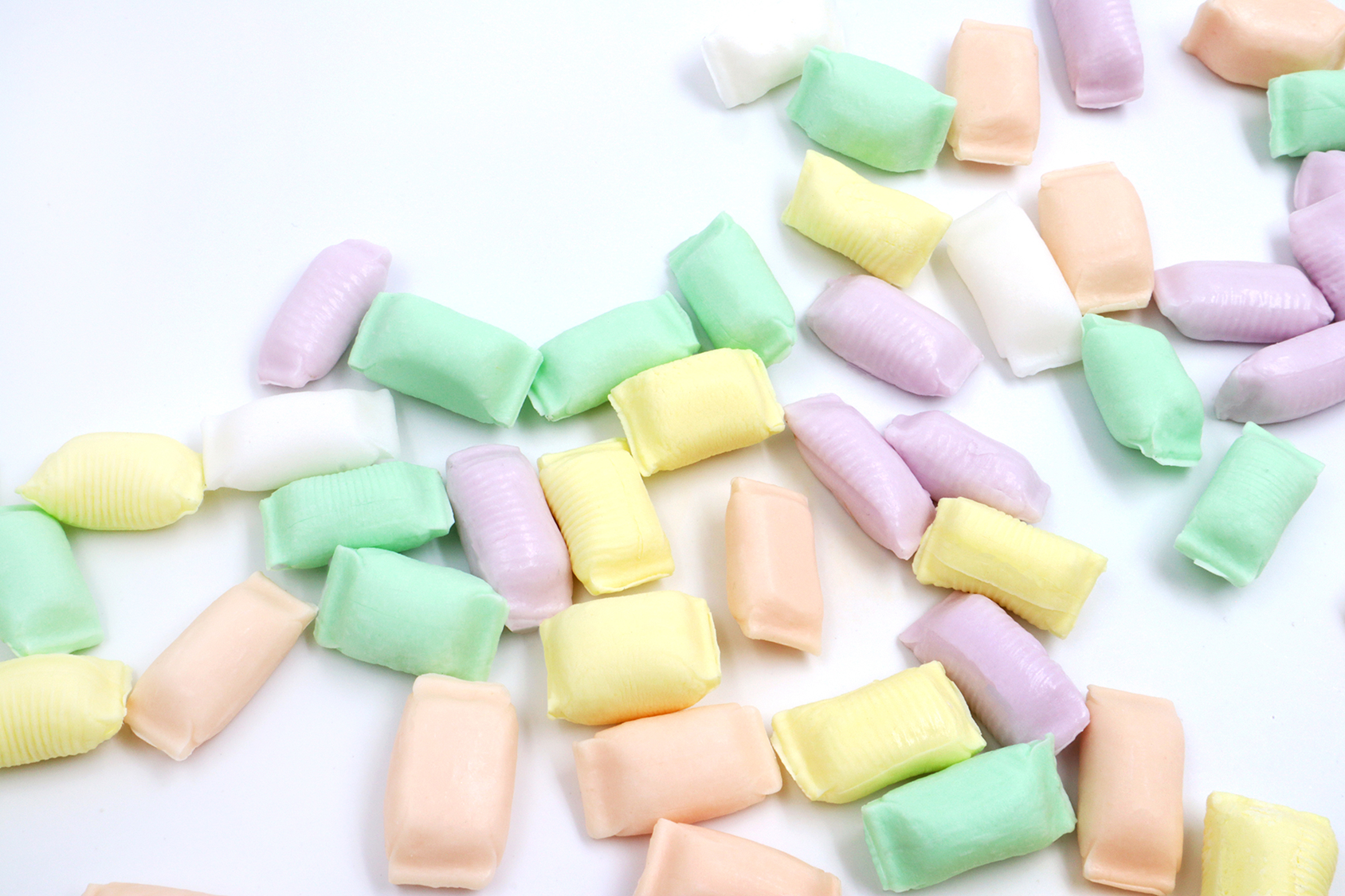 Why Choose Candy Capsules?
Designed to be user-friendly, candy capsules cater to all ages—children to seniors—and even specialized dietary groups like vegetarians. Especially beneficial for picky eaters or those with swallowing difficulties, candy capsules offer a pleasant taste and optimal nutrition. They adhere to daily nutrient guidelines and are much lower in sugar than regular candies. They are often formulated as sugar-free or reduced-sugar and enriched with health-promoting dietary fibers.

〈Extended reading:Harnessing the Power and Efficacy of Functional Candies: A New Era in Nutritional Supplements with ODM Candy-like Capsules〉

Who Should Choose Candy Capsules?
Children: Tasty and easy to chew and swallow, encouraging lifelong healthy habits.
Seniors: Additional nutrient intake is often required due to declining physiological functions.
Irregular Schedulers: Effective for those with erratic schedules or nutritional imbalances.
Swallowing or Choking Risk Individuals: Can be chewed effortlessly without the need for water, convenient and easy for nutrient absorption.
Athletes or Fitness Enthusiasts: Require instant nutrient replenishment for peak performance.
General Wellness Seekers: Those needing targeted supplementation, like DHA or lutein, due to age, diet, or specific health conditions.

A Buyer's Guide to User-Friendly Dosage Forms: Top 5 Considerations
Ingredients and Dosage: Choose products, dosage forms, and formulas that align with your nutritional needs for long-term compliance.
Taste and Flavor: Don't compromise nutritional content for palatability.
Target Demographics: Read product labels for the recommended user demographics and dose.
Shelf Life: Confirm expiration dates to use the product within its effective period.
Brand Credibility: Choose brands with a solid reputation for quality and efficacy.

The Future of Functional Gummies | Boncha Bio
As a leader in the functional gummy industry, Boncha Bio sets new standards for top-tier ODM manufacturing. Our groundbreaking candy capsules offer high nutrient dose, high bioactivity retention, and better bioavailability. Thanks to advanced flavor-masking technology, we've balanced taste with effectiveness, appealing to children and those averse to traditional dosage forms. With a specialized R&D team and cutting-edge technology, we cater to diverse consumer health needs while giving your brand a competitive edge. Looking for a robust ODM and OEM partner to enter new markets and make health more accessible? Your search ends with Boncha Bio. Contact us



Article Classification
Article keywords