Boncha Bio Featured in Czech Taiwanese Business Chamber's "Business Spotlight" Series—Available Now!
October 12, 2023
We are honored to announce that Boncha Bio has been featured in the "Business Spotlight" series by the Czech Taiwanese Business Chamber (CTBC). This esteemed platform is dedicated to spotlighting Taiwanese enterprises at the forefront of innovation and industry leadership.
In this in-depth video interview, our Co-Founder, Corina Huang, articulates the core values driving Boncha Bio, as well as our unique "candyceutical" dosage form—a candy-textured capsule. The focus is on our next-generation nutrient delivery systems, designed to positively impact consumer health. Furthermore, the video offers a behind-the-scenes look at our day-to-day operations, showcasing our ongoing commitment to advancing nutritional science and improving consumer nutrient intake.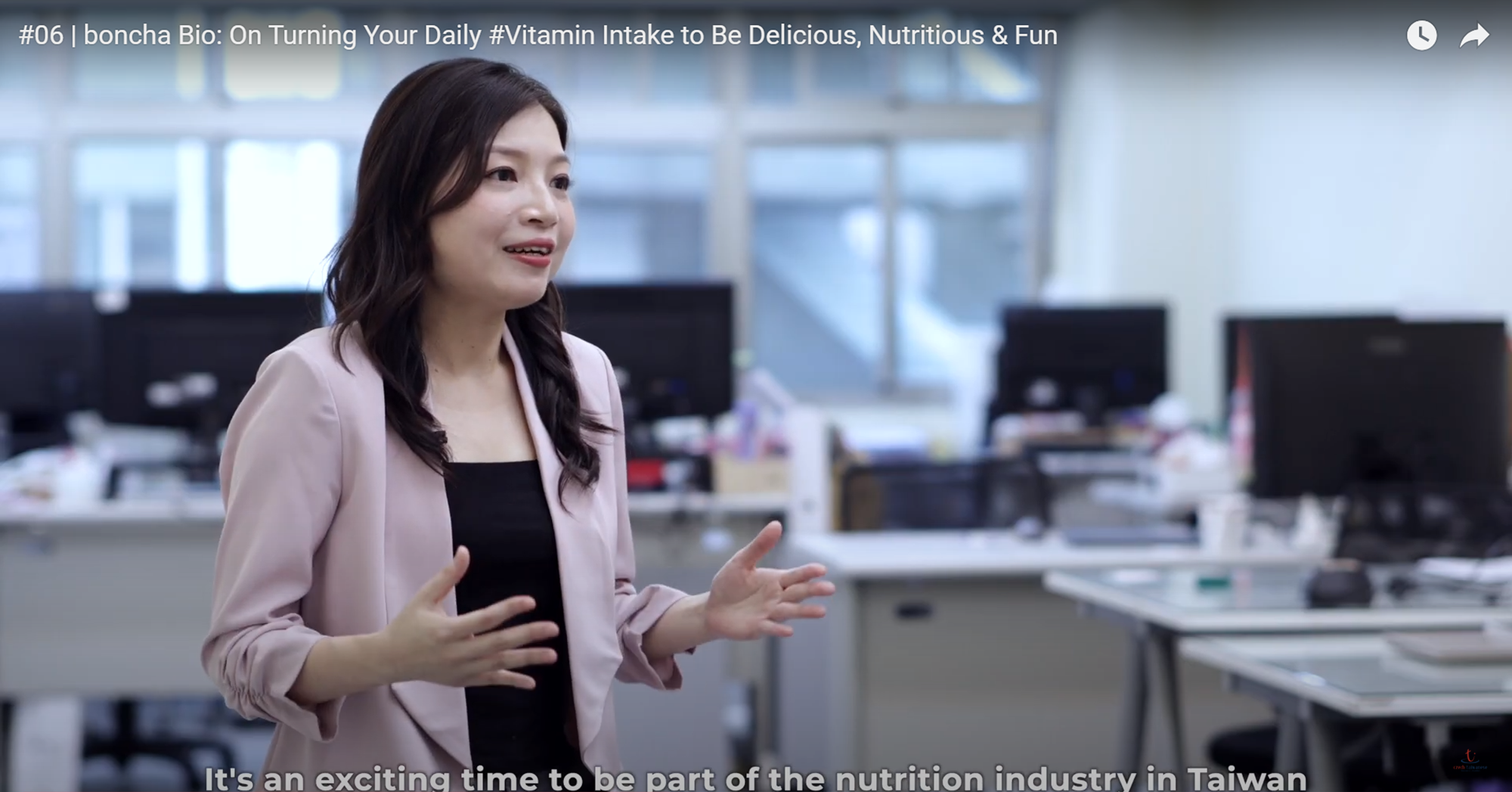 We are grateful for the opportunity to collaborate with the Czech Taiwanese Business Chamber (CTBC), a highly influential and globally oriented professional organization. Our sincere thanks go out to their skilled team for producing this insightful episode.
For those intrigued by next-generation health solutions, we highly recommend watching this enlightening interview by clicking the link below. Should you have any questions or ideas regarding our formulas, we invite you to reach out to us now.

Watch the video: #06 | boncha Bio: On Turning Your Daily #Vitamin Intake to Be Delicious, Nutritious & Fun