dsm-firmenich and Boncha Bio Establish Partnership to Advance Nutraceuticals with Candy-capsule Technology in Asia
October 25, 2023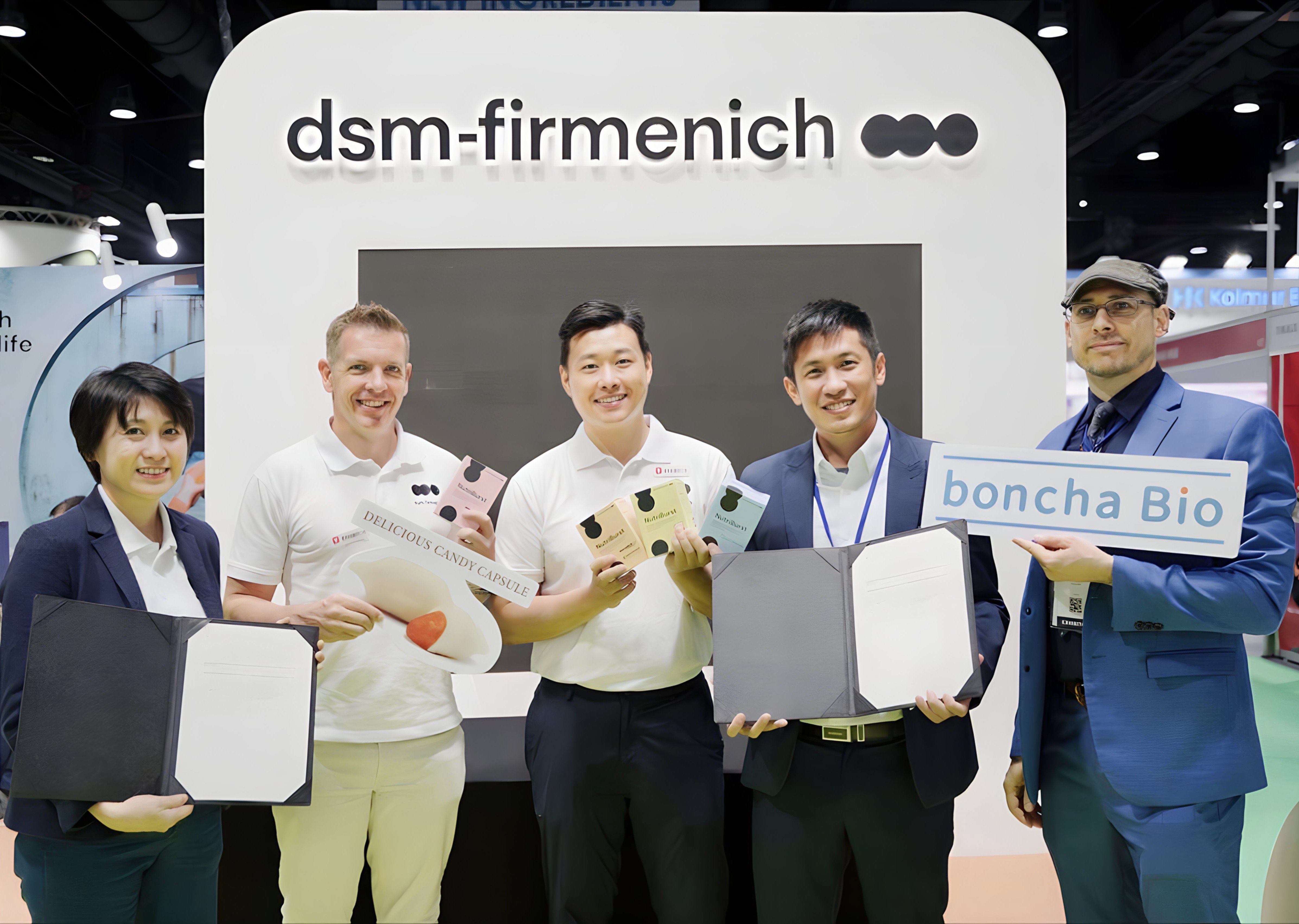 Reshape the Future of Nutritional Supplements In a landmark development, Boncha Bio is elated to announce a strategic partnership in Asia with dsm-firmenich, a global innovator in nutrition, health, and beauty. This groundbreaking partnership was ceremoniously inked on September 21st at the Vitafoods Asia 2023 exhibition in Bangkok, Thailand. The partnership aims to redefine the dietary supplement landscape by introducing market-ready candyceuticals that meld sensory delight with health benefits.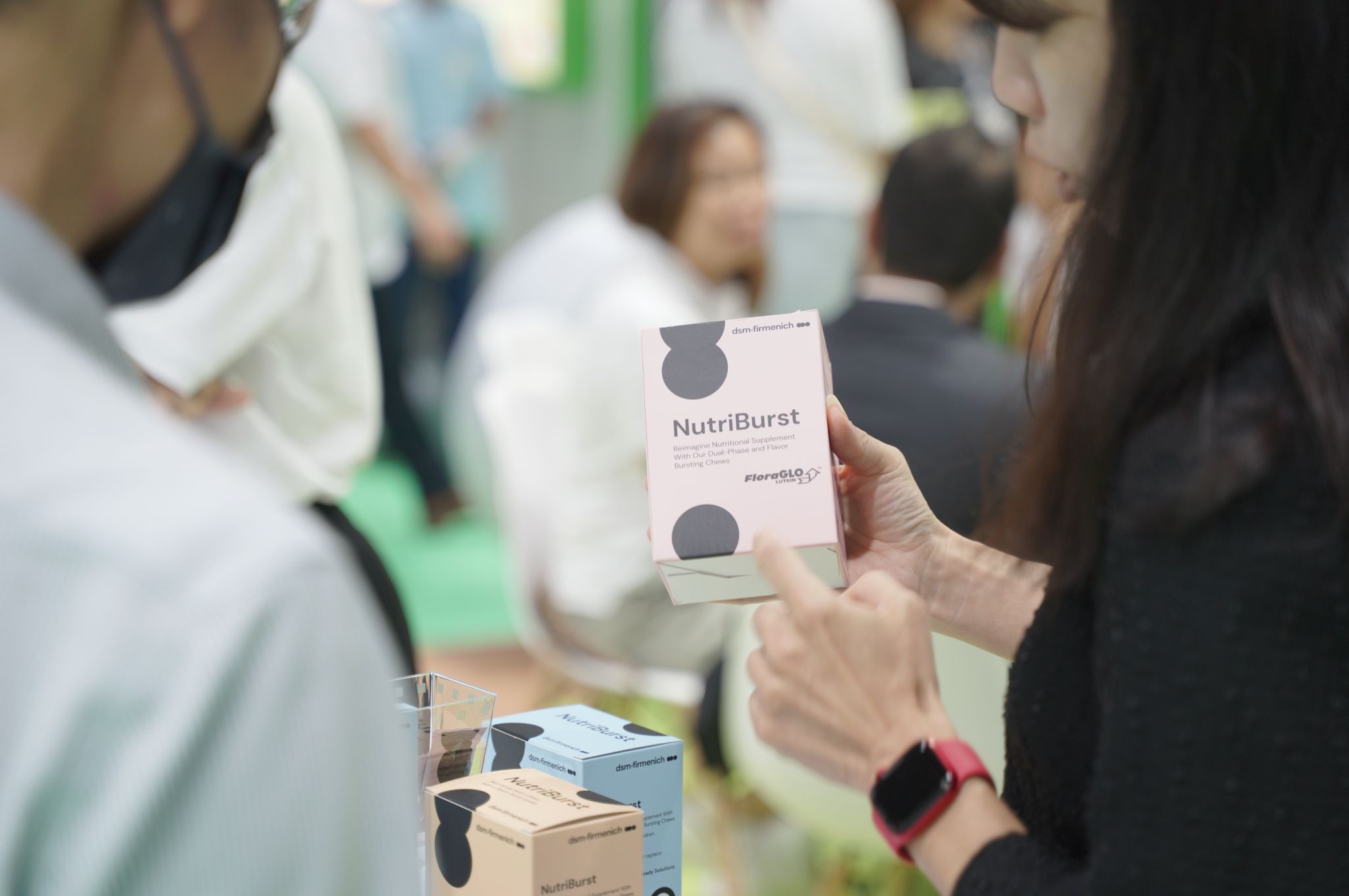 Exclusive Rights and Global Outreach As innovators in nutrition, health, and beauty, dsm-firmenich reinvents, manufactures, and combines vital nutrients, flavors, and fragrances for the world's growing population to thrive. Through this partnership, dsm-firmenich has secured exclusive distribution rights for Boncha Bio's candyceuticals in the key markets of Japan and South Korea as Market-Ready-Solutions (MRS) under the Health, Nutrition, and Care business unit in Asia.
The two companies have worked closely on integrating dsm-firmenich's high-quality premix with Boncha Bio's candyceutical technology in the creation of the NutriBurst product line, a soft-chew candy capsule form with central filling. dsm-firmenich made its formal debut of the MRS candy capsule line to its global customers at the Vitafoods Asia 2023 Exhibition.

Asian Market Demand for a Better Consumer Experience
"In Asian markets, particularly South Korea and Japan, the constant demand for novel formats and unique consumer experiences is reshaping the market," notes Ling Rei-Ting, Regional MRS Lead, APAC, at dsm-firmenich, "consumers are leaning toward more natural, pleasurable ways to consume supplements. Our collaboration with Boncha Bio is designed to meet this demand without compromising on efficacy." For both dsm-firmenich and Boncha Bio, this partnership is a strategic milestone and serves as a commitment to drive innovation in dietary supplement technology and raise wellness industry standards.

Next-Gen Nutritional Delivery: Where Science Meets Satisfaction
Boncha Bio's candyceuticals stimulate the body's natural nutrient absorption processes—from the joy of chewing to the ease of swallowing and efficient digestion. "We've revolutionized the supplementation landscape," states Alfie Tsai, Managing Director of Boncha Bio. "These candy-textured capsules with active ingredient fillings are named candyceuticals, and they come in two forms: candy capsules and candy tablets. Utilizing micro-carrier technology, our candyceuticals achieve unparalleled absorption rates. The joyful consumption and fast-onset experience enhance consumer compliance, exceeding 95%."

Advanced Nutrient Bioactivity
"How do we preserve the potency of sensitive functional ingredients? Through Boncha Bio's proprietary formula and cutting-edge production, we successfully preserve heat- and oxygen-sensitive nutrients," explains Tsai. "Even common challenges such as the fishy note or unpleasant aftertaste often linked to omega-3 supplements are deftly neutralized, rendering the supplements both potent and palatable."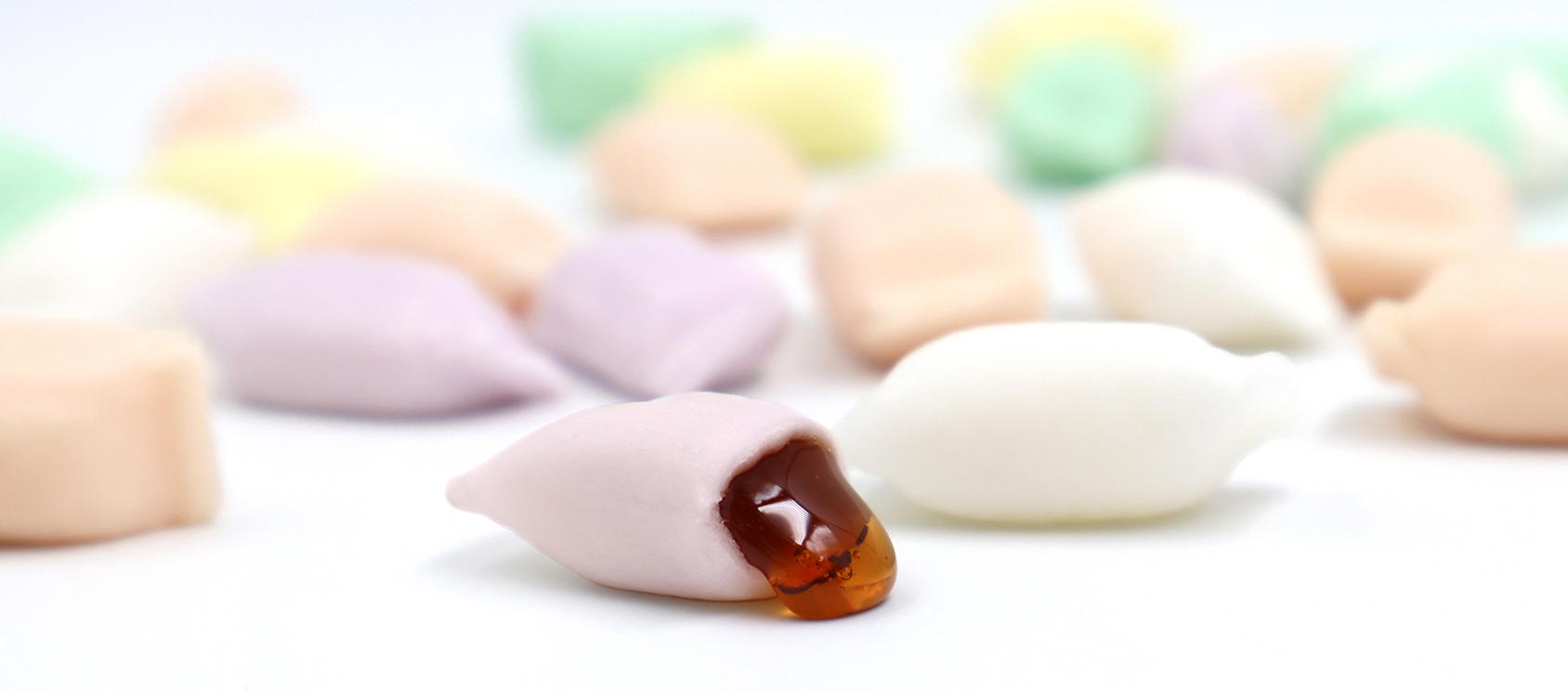 One-Stop Nutritional Solution
The candyceuticals provide an all-in-one supplement solution, skillfully merging diverse nutrients that traditionally don't co-exist into a single formula. This enables the coexistence of water-soluble and fat-soluble elements, as well as liquid and powder forms. Imagine having probiotics and cranberry extracts perfectly fused in one formula, offering a complete intimate care solution without needing separate nutrient intake.

The New Standard in Wellness Supplements
Boncha Bio's candyceuticals are not just a significant breakthrough in nutritional technology but a commitment to high bioactive ingredient preservation and optimized absorption rates. The user-centric design, coupled with a candy-like texture experience, undoubtedly elevates user compliance and frequency of intake, driving sales for wellness brands.

Join the Next Generation of Nutritional Wellness
For nutritional brands committed to delivering real health benefits, Boncha Bio's technology represents the future of dietary supplement innovation. The next era of nutritional intake is here—join this trend to embrace a generation of health supplements that are as delicious as they are effective.

About the Collaborators
Boncha Bio excels in crafting candyceuticals that offer a harmonious blend of culinary enjoyment and health benefits. dsm-firmenich is a leading global entity in nutritional ingredient and MRS provider, renowned for its commitment to quality, safety, and innovation.


〈Extended reading: Harnessing the Power and Efficacy of Functional Candies: A New Era in Nutritional Supplements with ODM Candy-like Capsules〉