Candy Growth: Dsm-Firmenich Eyes Japan, South Korea Market Expansion with Exclusive Deal
September 25, 2023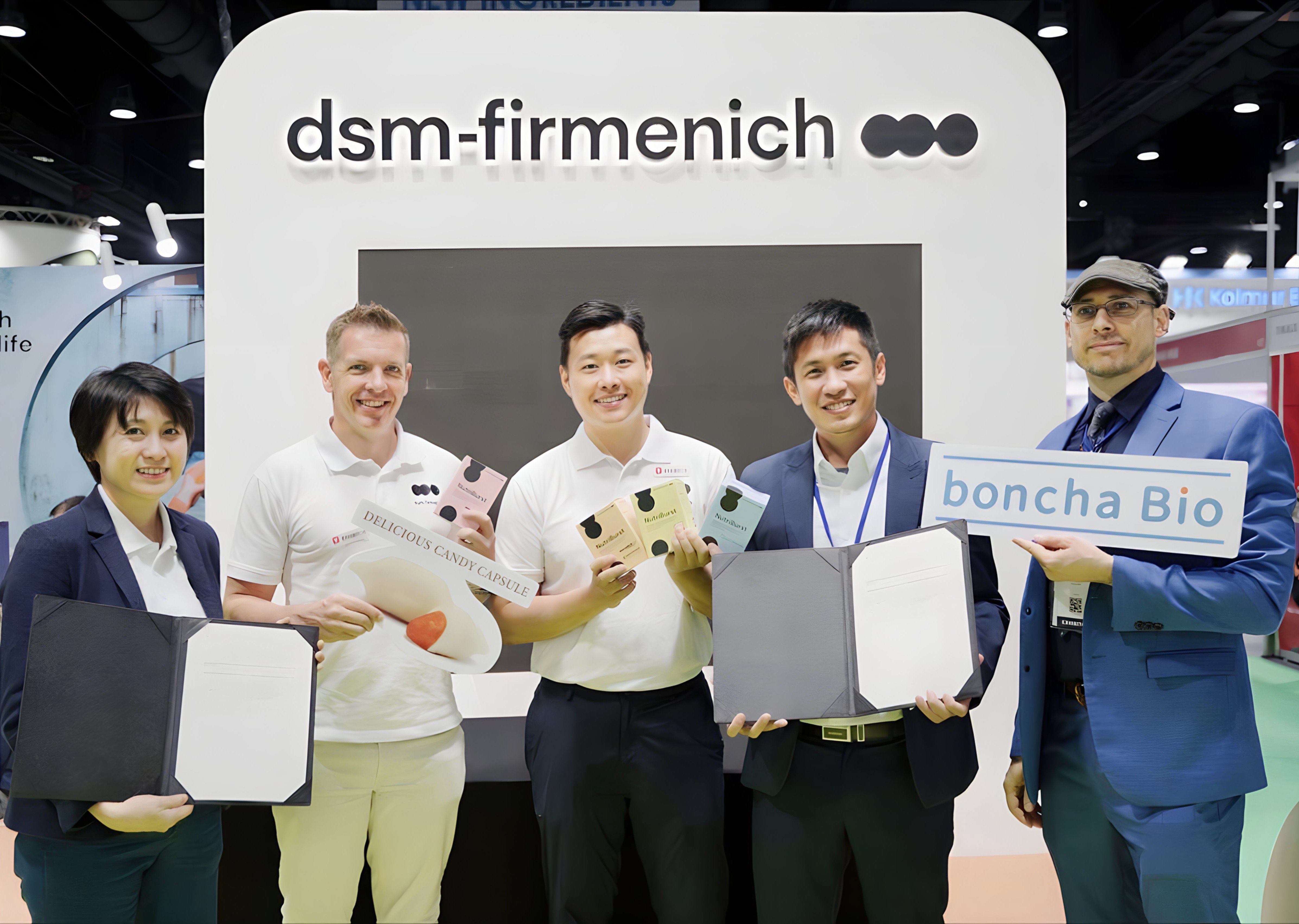 We're beyond thrilled to unveil our game-changing alliance with
dsm-firmenich
, a global leader in nutritional ingredients. Highlighted at
VitaFoods Asia
, this landmark collaboration is geared to redefine dietary supplements through our cutting-edge, user-friendly candy capsules!
🌏 Global Ambitions, Strategic Execution
dsm-firmenich has secured exclusive distribution rights for our groundbreaking candy capsules in pivotal markets such as Japan and Korea. Why? The answer lies in the overwhelmingly positive global customer feedback we've garnered over the past year.
🚀 Your Next Big Leap in Nutritional Innovation
Combining DSM's scientifically backed premix solutions with our innovative candy capsules, we deliver maximum nutrient efficacy without compromising taste. The future of nutrition is here, and it's delicious! Ready to be a pioneer in this transformative era of nutritional supplements? Reach out now.
Read the full article on NutraIngredient:
Candy growth: dsm-firmenich eyes Japan, South Korea market expansion with exclusive deal