Taiwanese startup turns pills into candies with high nutrient bioactivity
Taiwanese startup turns pills into candies with high nutrient bioactivity
August 16, 2022
In a post-pandemic world, staying healthy is at the forefront of many people's minds. Yet, it is still difficult to make taking supplements a daily routine, as these little pieces either have some unpleasant odors or are simply like a hard pill to swallow.

But what if someone could turn capsules, pills, and tablets into something tasty, easy-to-swallow as soft sweets? It is a seemingly impossible dream that Corina Huang – founder of boncha Bio – has made come true.

"The nutrition industry tends to put all the emphasis on formulation," the Taiwanese entrepreneur says, "but no matter how much nutrition a nutraceutical product contains, it is only effective when people are willing to take it on a regular basis."

Developing user-friendly supplements is not a brand new idea among nutraceutical companies. The real problem is, traditional confectionary dosage manufacturing techniques which require high temperatures and high pressure can kill off up to 85% of functional ingredients and lead to a significant drop in the bioactivity retention rate, hence affecting absorption rates.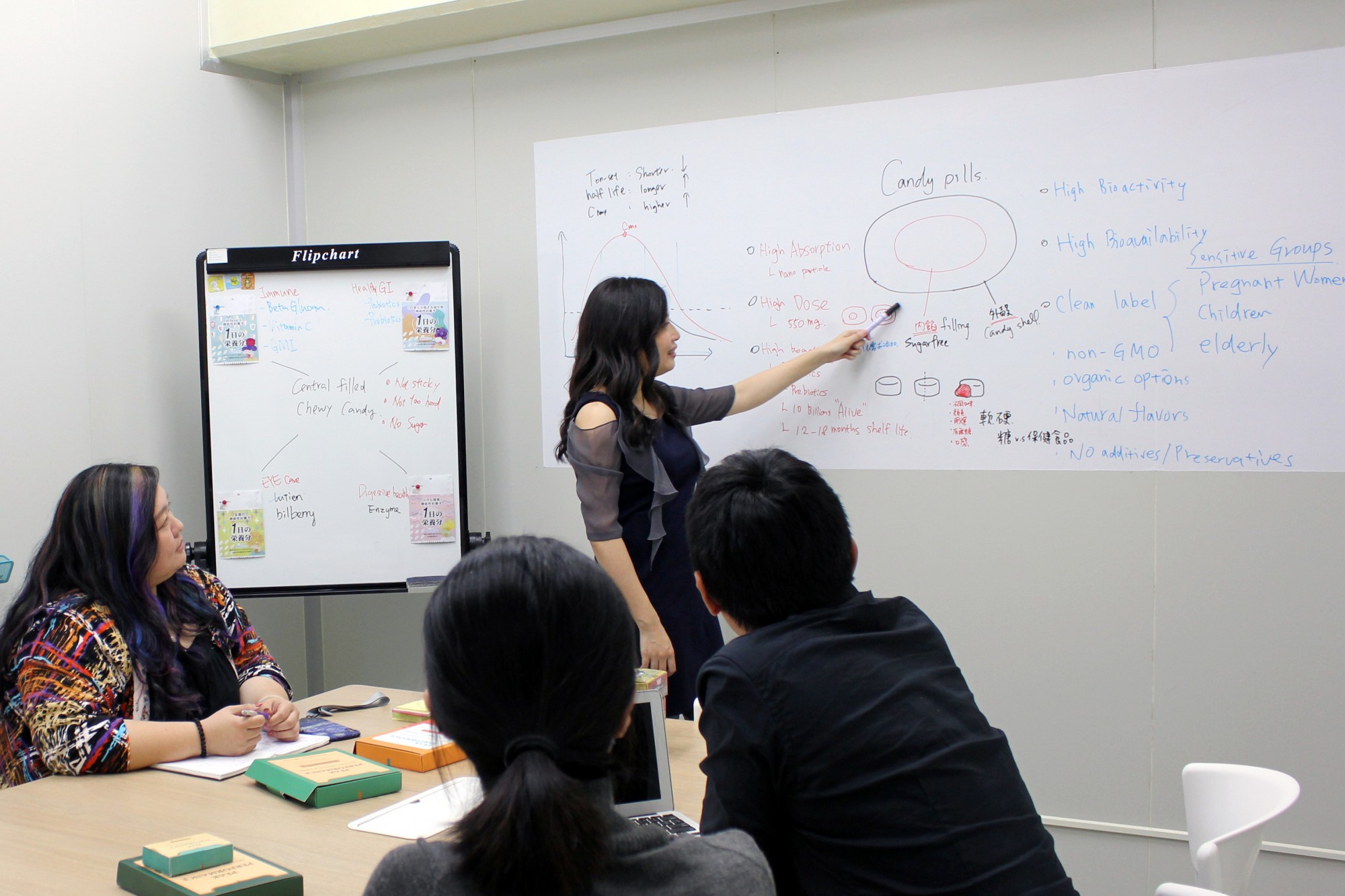 Facing a challenge that the entire global market thought was unsolvable, Corina started from scratch. She founded a manufacturing technology platform – boncha Bio – aiming to develop candy-like supplements that are both potent and delicious.

After thousands of attempts, boncha Bio's confectionary supplement turned out to retain high bioactivity of nutrients. "We call them [the products] 'candyceuticals' for a reason: We have overcome the low-dose and low-bioactivity limitation of user-friendly supplements," wrote on boncha Bio's website.

Currently partnered with many well-known nutritional brands and pharmaceutical enterprises, the Taiwanese firm attracts 4-5 new business clients every week. One of its clients is reported to have a 50% local market share in the nutraceutical of its market. Moreover, last year Corina won an international female entrepreneur award –Cartier Women's Initiative Laureate – in East Asia, standing out from over 800 candidates.

Yet, looking back, Corina describes herself as "half an amateur".


The inspiration comes from witnessing her grandmother's pill-related difficulty swallowing
Before stepping into the nutraceutical industry, Corina was the founder of a customized candy manufacturer that printed images, words, or patterns on sweets.

The idea of turning pills into candies actually came from Corina's grandmother. About a decade ago, her grandmother suffered a stroke and required additional nutrients for her recovery. But due to pill-related difficulty swallowing, the capsules and tablets kept getting stuck in her throat. Corina still remembers how she had to break the pills into pieces for her granny, an act that highly affected the efficacy.




The truth is, what Corina's grandmother experienced is not uncommon.– She thought if her granny suffered this kind of difficulties, then there would be more people facing the similar situation in the world. Surprisingly, one out of two experiences difficulty swallowing pills and capsules. Its symptoms can actually happen to people of all ages.

To tackle the problem, Corina decided to start a new business. Since the type of candy Corina wanted to make is not hard and firm, but soft and juicy – which is considered even more user-friendly – the journey was full of hurdles.


The research process: thousands of failures with no end in sight
"Just to develop the candy shell, we have tested more than 400 recipes and parameters," Corina says that the ultimate goal was to create sweets with an outer layer of soft coat and tasty liquid fillings. "Each day, our team could only test 1-2 recipes and wait for 1-3 more days to check if the shell can stay intact and no liquid would be leaking."

In the end, they managed to reach the goal. But another challenge arose when it came to probiotic supplements. "Live probiotics are extremely delicate," Corina says. "They are afraid of light, water, and heat, cannot withstand pressure, and their life cycle is only 48 hours."

During each experiment, the research team would insert billions of probiotics into the sample and send it to a third-party testing unit. "Suppose we add 10 billion probiotics, then we'll see how many are left after a week or even a year," Corina says the process is prolonged because this way, they can ensure the high quality.

But the goal seemed impossible to fulfill when experiments failed over and over again. "It's thousands of failures with no end in sight," Corina says. It took them three years to finally reach the point where up to 10 billion live probiotics can be preserved.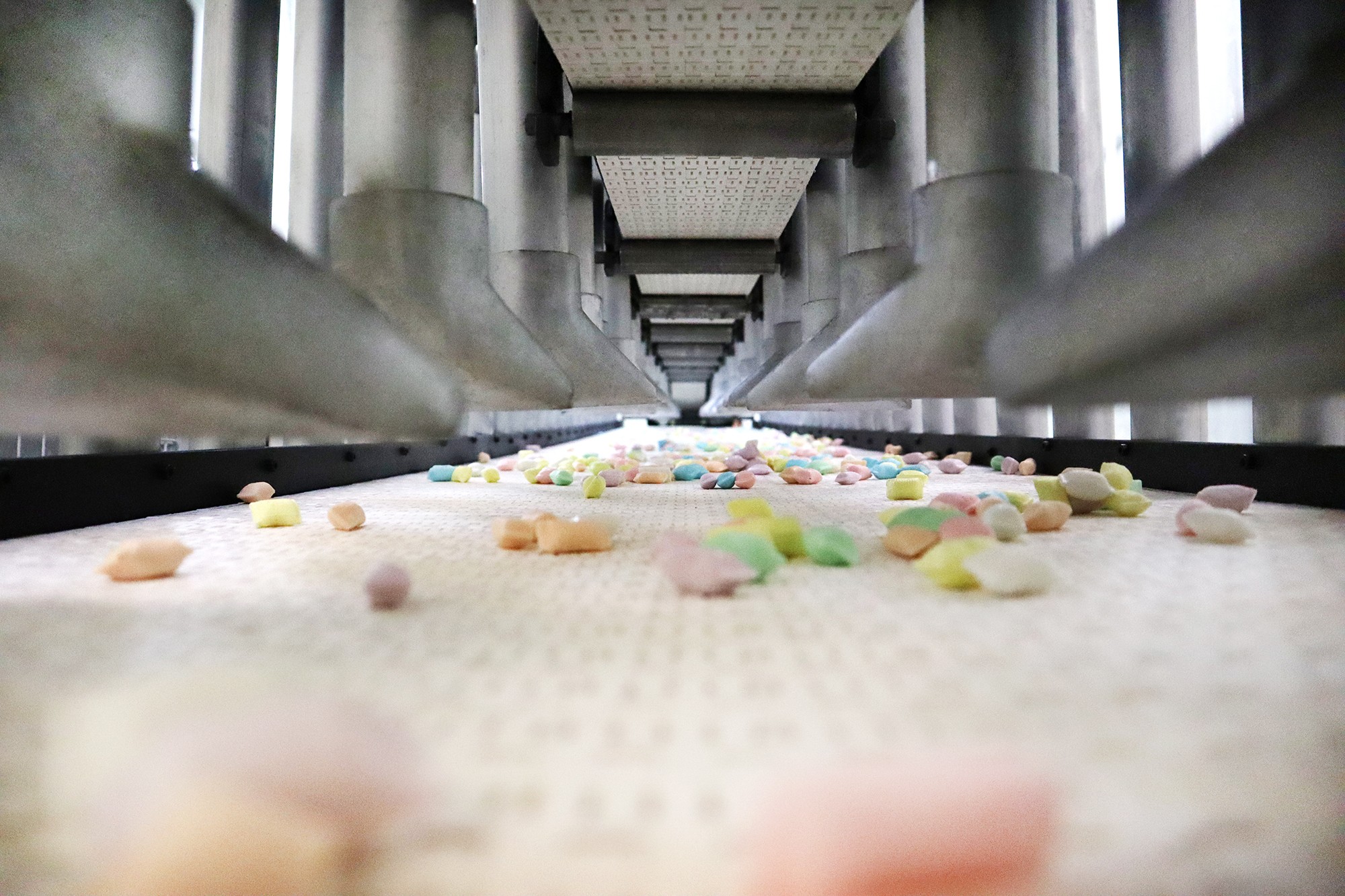 The product soon became one of boncha Bio's specialties. Not only did the researchers succeed in keep live probiotics gently dormant in the central filling, but they also managed to add "prebiotics" – plant fibers that can stimulate the growth of healthy bacteria in the gut – to the candy shell. In doing so, when people chew the candy, the prebiotics in the candy shell will naturally feed the probiotics, enhancing the survival rate of probiotic to colonize in the colon.


Delicious supplements that business and individual customers both crave for
By solving several long-standing problems in the market, boncha Bio's reputation has gradually spread. Apart from the Asian market, nutraceutical businesses in western countries have also taken notice of this Taiwanese startup.

Extending its footprints in western markets, boncha Bio is well-prepared to face the fierce competition. When asked how to compete with peers, Corina says in a confident tone: "Just try one [candyceutical], and they [customers] will know the difference."

Take fish oil as an example. Although it is widely accepted as an essential dietary supplement, its notorious fishy smell deters many. But boncha Bio managed to overcome the issue with a flavor-masking technique. The team once brought hundreds of samples to an exhibition in Switzerland. Without any pungent odor, the taste of their fish oil candies was so impressive that their samples ran out in a moment.

Boncha Bio's "candies" are so popular that despite being a B2B company, even individual consumers become the brand's big fans. "Some people will try to contact our sales team and ask us if they can buy supplements directly from us," Corina says.

In Taiwan, boncha Bio cooperated with Family Mart – a Japanese convenience store franchise chain – to provide two new products: the lutein for eye care and eight herbal extracts for throat care. Then the startup soon received messages from consumers saying that shelves in the stores were empty and they wanted to buy in bulk.


Cartier Women's Initiative: a community where female entrepreneurs learn and grow together
"We are not inventing something new," Corina points out. "Instead, we are trying to integrate all the pre-existing resources and invest in the right topic."

In 2021, Corina was awarded as Cartier Women's Initiative Laureate in East Asia. It is an annual international entrepreneurship program open to women-run and women-owned businesses that bring sustainable social or environmental impacts.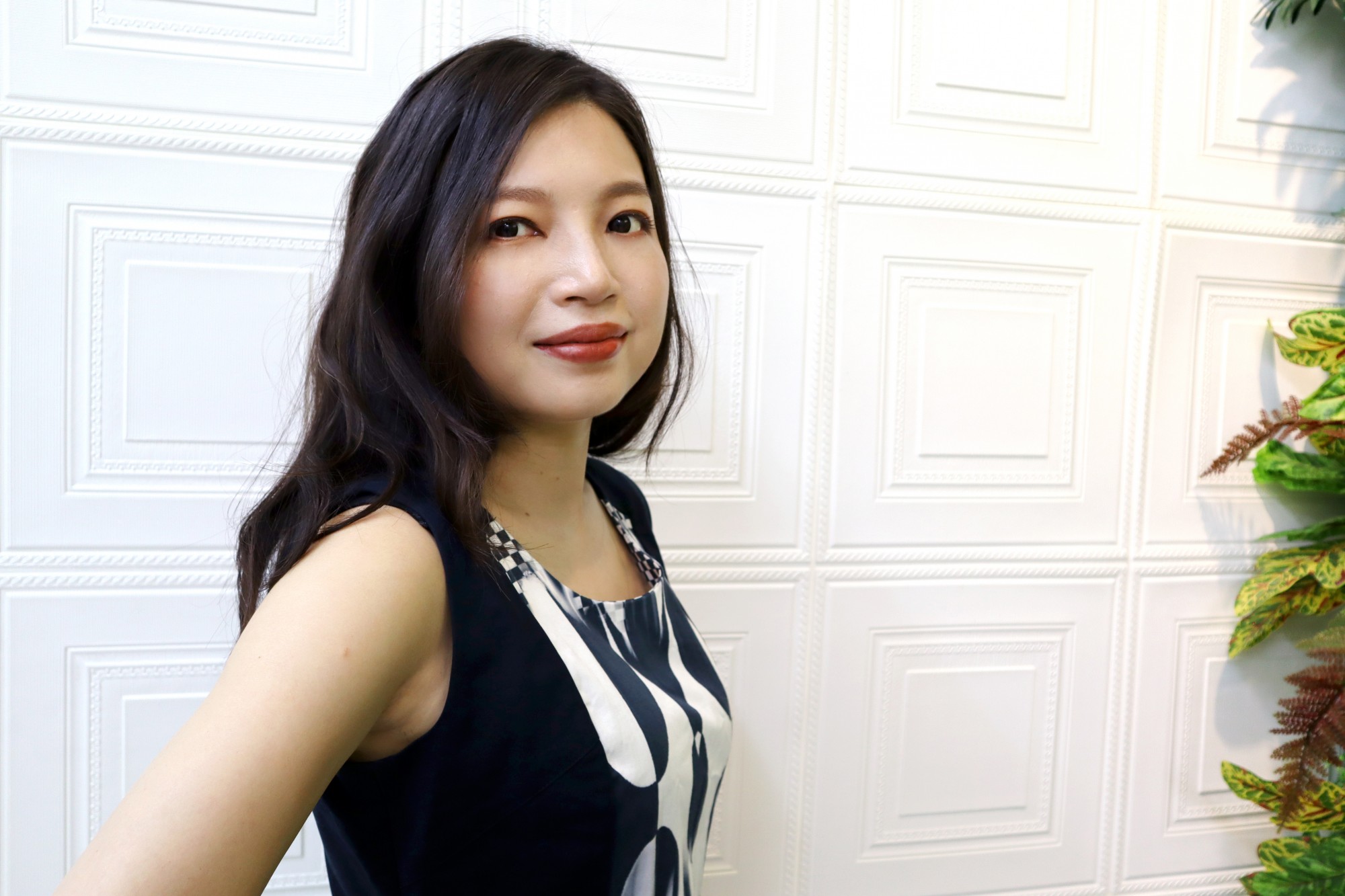 With an award-winning record, boncha Bio grabbed the media's attention. Around 10 news reports came out shortly afterward. Yet, in Corina's opinion, the spotlight is not the most important. What she truly cherishes is the community she earned during the competition.

As women leaders are still fewer than men in the startup market, "Cartier Women's Initiative has created a global community where female entrepreneurs can learn and grow together," Corina says.

It took her one year to pass the final stage of the assessment. But after the hard work paid off, she felt empowered.

"I think it [Cartier Women's Initiative] is the bridge between our team and the global market," Corina says. "As my job is to make people get healthy with ease and peace of mind, I have started to realize how meaningful it is and how much responsibility I need to take."

In the coming years, boncha Bio plans to continuously approach enterprise clients in Europe and America. By targeting sizable and international companies, Corina believes it is a way to make the greatest impact.

The bigger the nutraceutical brand, the more end users can benefit from it. At last, Corina may be able to convince more people that taking dietary supplements isn't necessarily a mundane task; it can actually be an enjoyment.


By Sarah Li

This article is excerpted from meet-global