The Startup Island Taiwan Podcast: Exploring Boncha Bio's Next-generation Dosage Form with FounderCorina Huang
April 21, 2023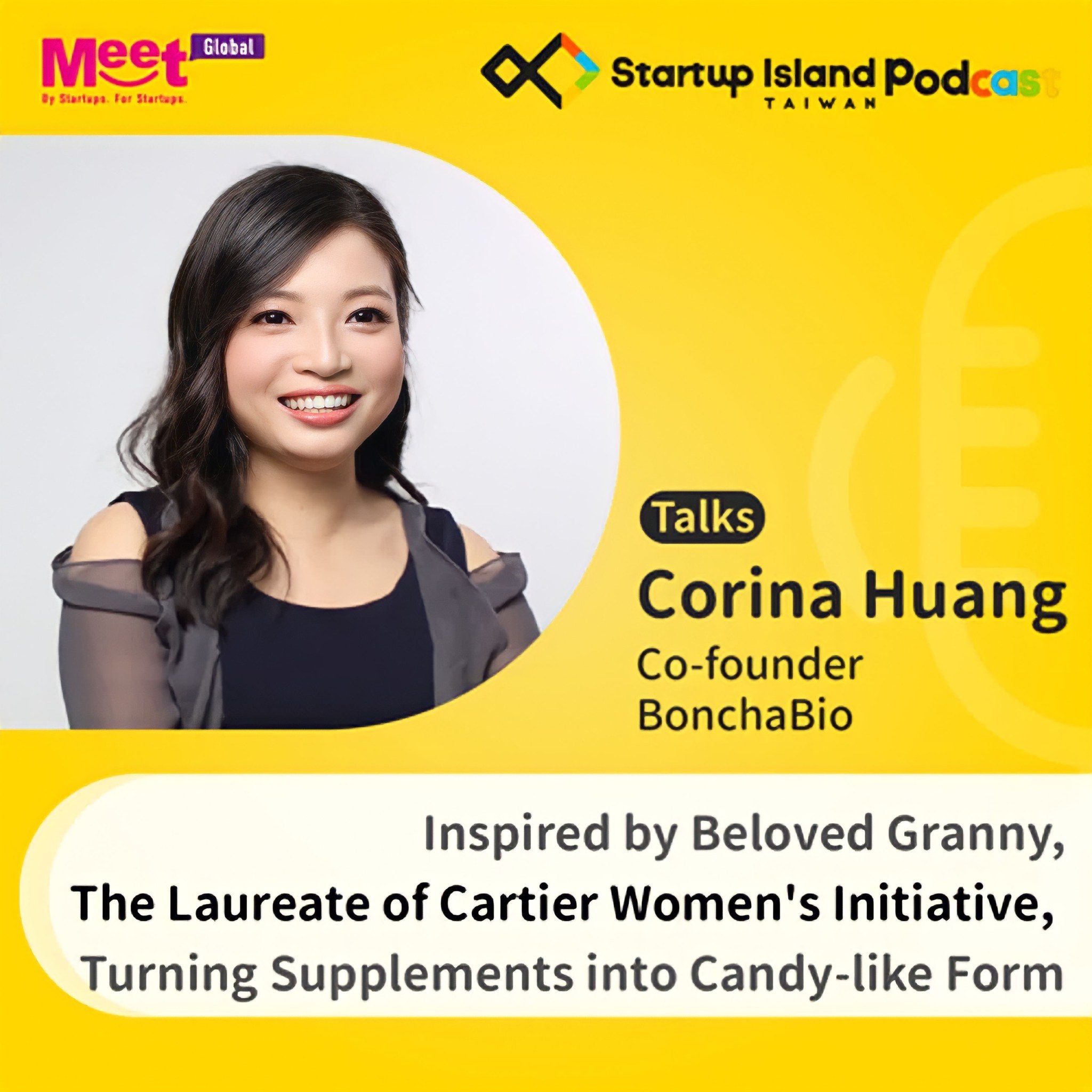 Taipei, Taiwan - A new episode of the popular Startup Island TAIWAN Podcast is now available, featuring an in-depth conversation with Corina Huang, co-founder of Boncha Bio, the innovative biotech company turning supplements into candy-like dosage forms for easier consumption. Huang's inspiring journey began with her beloved grandmother and has led her to become a laureate of the Cartier Women's Initiative in 2021.
Boncha Bio has been making headlines for its pioneering work in creating "candyceuticals," which combine the best of both worlds – delicious taste and health benefits. By partnering with well-known nutritional brands and pharmaceutical companies, the company has overcome research challenges and developed a range of products that appeal to its clients and individual users.
The podcast, produced by Meet Global by Business Next Media and powered by Startup Island TAIWAN, delves into the story behind Boncha Bio and Corina Huang's journey. Huang discusses the initial inspiration for the company, her grandmother's struggle with traditional supplements, and her desire to find a more enjoyable and accessible way to stay healthy.
In the interview, Huang also shares insights into Boncha Bio's research and development process and the significant milestones they have achieved.
🎧 Listen to the insightful conversation by visiting the following link:
https://reurl.cc/Yekeea
Startup Island TAIWAN Podcast is directed by the National Development Council and hosted on Firstory. The show regularly features entrepreneurs, industry leaders, and innovators in Taiwan's thriving startup ecosystem.