Boncha Bio's NutriOmniCaps Technology Attracts Million of Investment and Global Attention from Nutraceutical Industry
March 30, 2023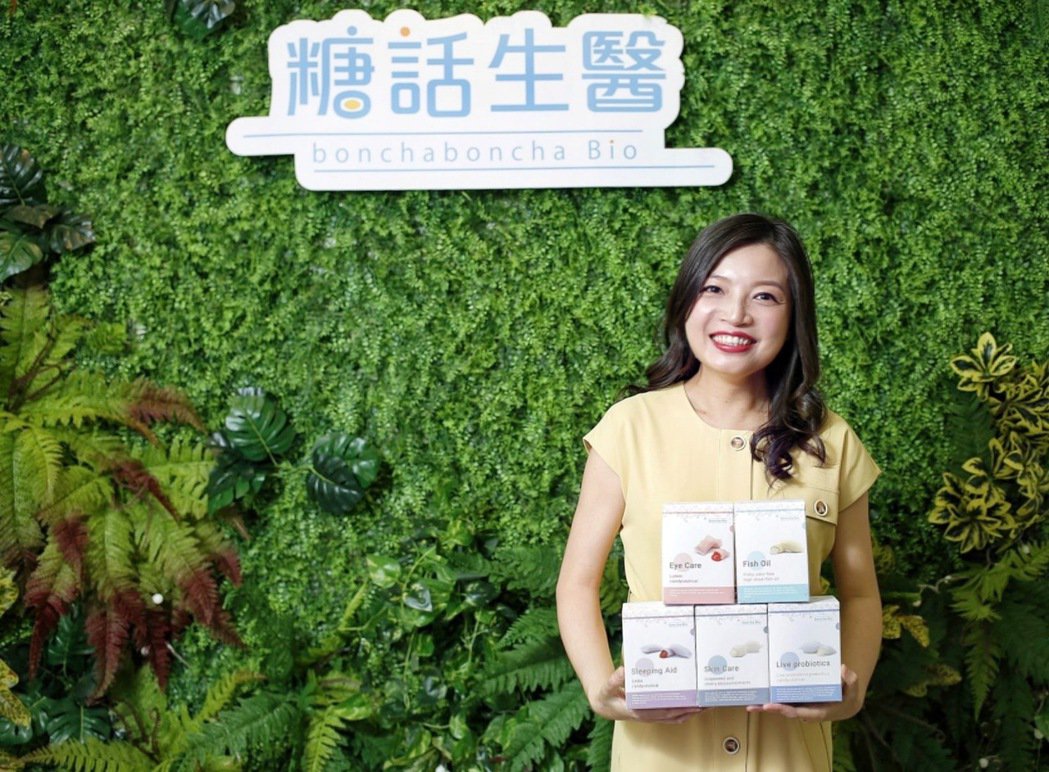 The post-pandemic world has witnessed a rapid expansion of the global preventive healthcare market, and Boncha Bio's innovative NutriOmniCaps technology has gained international recognition, attracting investors and business opportunities. Boncha Bio completed its fundraising earlier this year, led by SIC Sustainable Impact Capital, a firm committed to sustainable development goals (SDGs). Previous influential investors in Boncha Bio, such as Steven Ho, founder of 91App, Jackie Cheng, cofounder of Whoscall, Bccurent Impact Investment, and NCTU Angel Fund.
Committed to SDG-Aligned Vision Won Awards and Attracted Investment
Boncha Bio's vision is in line with the SDGs indicators, as evidenced by cofounder Corina Huang's win of the Cartier Women's Initiative Laureate of East Asia in 2021, an international award that uses the United Nations SDGs as an evaluation criterion. This recognition has attracted investors and partners who share SDG-aligned values and are now working with Boncha Bio to scale up into the international market.
Corina Huang explains, "Our mission is to develop user-friendly NutriOmniCaps that replace traditional dosage forms, which are hard to swallow. With easy-to-chew forms, everyone can easily gain nutrients, taking care of users' psychological and physical needs simultaneously. In addition, this innovative form caters to modern people's needs for healthy eating."
Kevin Shih, the cofounder of SIC, adds, "We invested in Boncha Bio because we have great confidence in their technology capabilities and the international market's potential. Boncha Bio aligns with the United Nations' SDGs goal 3 Good Health and Well-being and goal 9 Innovation, which is what SIC commits to through impact investment."
Revolutionary NutriOmniCaps Technology Enhances Nutrient Delivery
Boncha Bio, a biotech company with manufacturing capabilities, specializes in researching and developing "friendly dosage forms." Cofounder Alfie Tsai explains that they take the dosage as a nutritional delivery system, producing NutriOmniCaps that are both sweet and sugar-free. The first step is to enable consumers to take dietary supplements in a friendly way. The second step is to preserve high bioactivity of nutrients and efficacy components, then using micro-carrier technology to enhance the absorption rate.
Boncha Bio's NutriOmniCaps uses proprietary technology to preserve heat- and oxygen-sensitive ingredients. Its probiotic formula is designed to maintain a high survival rate of live bacteria. In addition, low-temperature and low-pressure manufacturing processes keep bacteria hibernated in the central filling, ultimately enhancing their colonization rate in the intestine.
While fish oil benefits the human body, its strong fishy taste and soft-gel capsule form often make it difficult to swallow. However, NutriOmniCaps dosage forms isolate fish oil from oxygen, ensuring freshness. Flavor masking technology makes fish oil supplements odor-free and easier to consume. NutriOmniCaps significantly change people's perception of health supplements with high dosage, bioactivity, and improved absorption rate, making them both delicious and potent.
Global Invention Awards Bring Orders and Partnerships from Around the World

Boncha Bio's exceptional research and development capabilities and technological strength have earned international recognition. The user-friendly NutriOmniCaps dosage form has won three gold awards at the Geneva, Seoul, and Tokyo Invention Awards, respectively. This success has attracted orders from domestic and global clients and garnered attention in the international market.
Furthermore, Boncha Bio's technology has gained the favor of the world's largest raw material supplier DSM, and passed the strict factory audit by DSM. Now it partners with DSM to provide top-quality services to global customers. Boncha Bio has also collaborated with several renowned domestic and international nutritional brands and pharmaceutical companies, developing their ideal formulas and providing ready formulas for fast launch.
A Pioneer in Next-Generation Supplements
Boncha Bio is committed to enhancing users' health and well-being through innovative and user-friendly supplements that align with the United Nations Sustainable Development Goals (SDGs). To ensure high-quality services, it continuously obtains multiple certifications, including GMP, HACCP, ISO22000, and US FDA Food Facility factory registration.
According to cofounder Alfie Tsai, Boncha Bio plans to launch more fast-onset products and develop a wide range of symptomatic formulas that replace traditional dosage supplements. Its goal is to pioneer the nutraceutical industry by bringing more next-generation supplements to promote users' health.