Corina Huang Found A Solution For People Who Can't Swallow Pills
November 18, 2021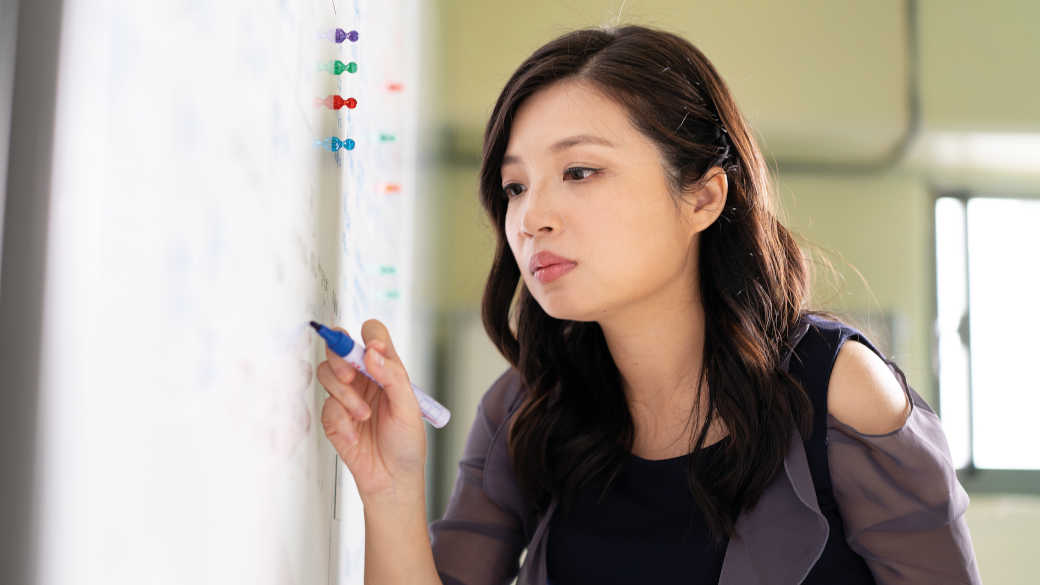 She is one of the eight Cartier Women's Initiative laureates of 2021
The Cartier Women's Initiative was started in 2006 with the goal of shining a spotlight on women- owned businesses that make a strong social and/or environmental impact. Over the years, it has provided female entrepreneurs with financial resources, training, media visibility and international networking opportunities, as well as a chance to join an INSEAD impact entrepreneurship programme. Here's the story of one of this year's laureates.
The seeds of Corina's business idea first took root when she noticed that her grandmother had trouble swallowing pills. And it grew when she realised that it was actually a widespread problem. Known as pill-related dysphagia (difficulty swallowing), this condition affects as many as one in two people. "The pills get stuck in people's throats, so millions of them just skip getting the nutrients that they need," says the 39-year-old Taiwanese.
But you'd be mistaken if you think opening capsules or halving tablets is a solution to the problem – doing so affects the efficacy of the supplements and/or medication. Corina had to think hard to come up with a better solution.
She decided to use her experience in running a confectionery business to start Boncha Boncha in 2015. Based in Taiwan, the company manufactures "candyceuticals": candy-like supplements that are not only easy to swallow, but also have higher bioavailability, which is what allows for easier absorption of nutrients. A candyceutical contains two parts – a chewy shell and filling – and is currently available in three forms: chewy candy, hard candy, and bubble gum.

"Pills are hard to swallow, and powders are easy to choke on. Probiotics are very fragile and heat sensitive, so we use a proprietary manufacturing process to keep the bacteria viable. In addition, our technology protects probiotics from gastric acid and bile salts, allowing more bacteria to survive and colonise in the colon."

But no, not even the chewy version of a candyceutical is similar to a vitamin gummy.

"Vitamin gummies and functional candies are 'friendly', but aren't potent enough because bioactive ingredients can't survive the production process. If the bioavailability is too limited, the supplement is useless," she explains.

Which is probably why Boncha Boncha has distributed about five million candyceuticals since its founding. Plans to introduce them to American and European markets are in the pipeline. Given that it's her third start-up, Corina is no stranger to entrepreneurship, but that doesn't mean running the company has been easy.

"I experience failures every day. I also struggle with maintaining a certain level of perfection. For example, we had to test hundreds of formulas to make candyceuticals that are tasty and have high efficacy. No one could tell how long it'd be till we could see the light at the end of the tunnel back then."

Still, that doesn't mean she lets the challenges get to her. "I see them as part of a process that will lead us to excel."

She also makes sure to dust herself off after every fall and to keep exploring every path to success: "I say 'yes' to adventure, failure, and every task that comes to me, no matter what it may be. It is important to have tenacity and not strive to be average, but the best."

This story first appeared in the November 2021 issue of Her World.


BY ADORA WONG

This article is excerpted from her world women-now