Boncha Bio Showcase Groundbreaking Candy Capsules at Vitafoods Asia 2023
Boncha Bio Showcase Groundbreaking Candy Capsules at Vitafoods Asia 2023
September 18, 2023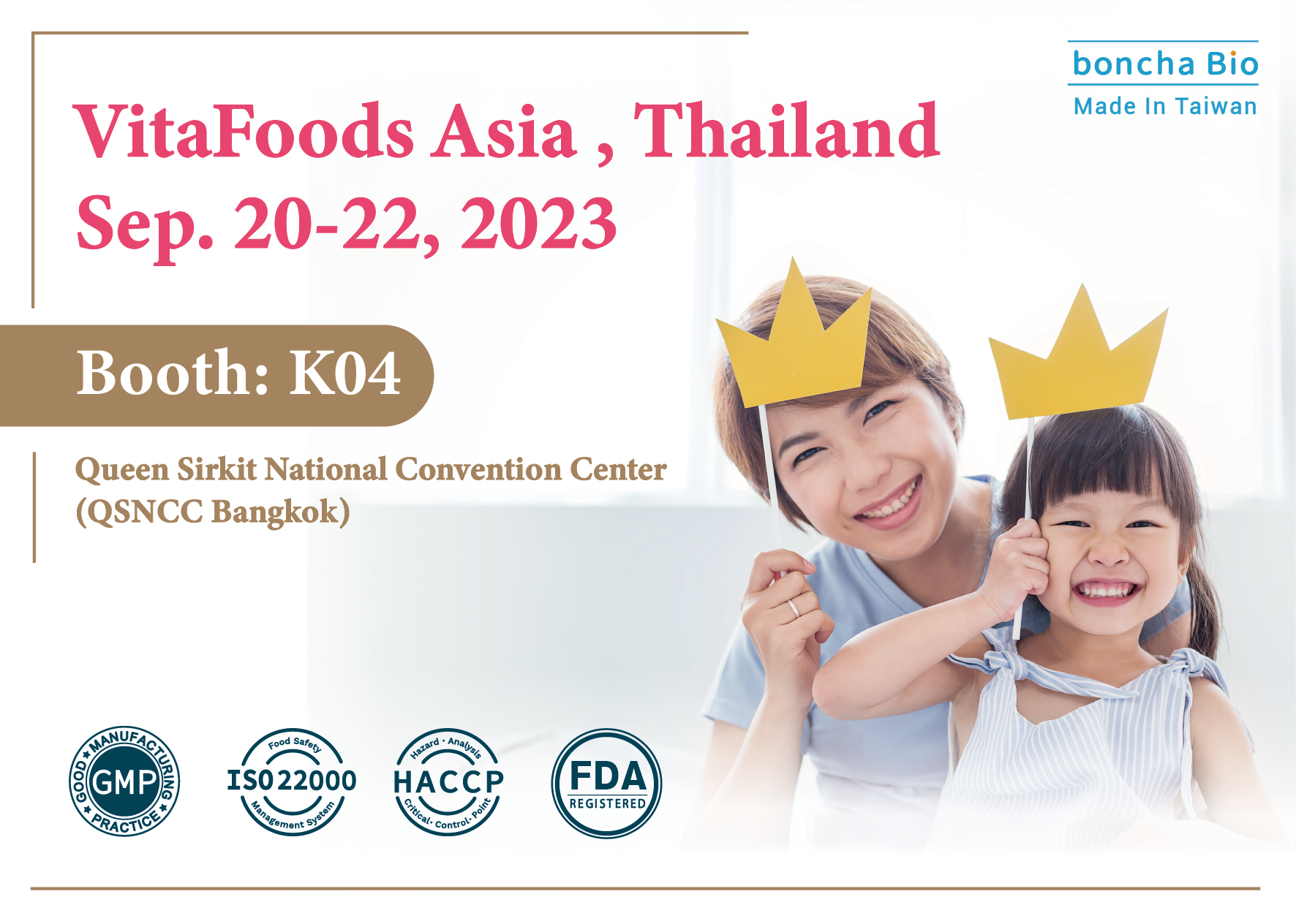 Boncha Bio is thrilled to announce our participation in the prestigious Vitafoods Asia 2023 from September 20-22 at the Queen Sirikit National Convention Center in Bangkok, Thailand. We cordially invite you to join us at Booth K04, where we will unveil our pioneering Candy Capsules.
Unveiling the Future: Candy Capsules
At Booth K04, experience a new frontier in health and wellness—our next-generation Candy Capsules. Ingeniously designed for taste and efficacy, these candy capsules feature high doses of health-enhancing active ingredients, superior bioactivity retention, and an improved absorption rate. They signify a paradigm shift in consumer health compliance and overall wellness.
Highlights at Booth K04:
Savor the Innovation: Don't miss the chance to sample our Candy Capsules and delight in their exceptional taste and texture.
Data-Driven Health: Engage in discussions backed by evidence about our products' measurable health benefits and market viability.
Commitment to Quality: Learn about our stringent R&D protocols prioritizing quality and consumer satisfaction.
Why Boncha Bio's Candy Capsules Stand Out
Our Candy Capsules set themselves apart for several compelling reasons:
Immediate Benefits: Experience noticeable health improvements with just a single dose.
Customer Loyalty: Our unique taste profile encourages repeat purchases.
Market Potential: Seize this golden opportunity to diversify and expand your product offerings.
Act Now: Your Gateway to Innovation
This is your chance to lead in a transformative era in the nutraceutical industry. We are available for personalized meetings during the event to discuss potential collaborations and address any questions.
We look forward to the opportunity to meet you and discuss how our innovative solutions can offer substantial benefits to your customers.