Difficulty swallowing pills? Corina Huang is out to change that.
August 03, 2021
Corina Huang is on a mission – to make sure no one chokes on a pill again, or better put, to have you take your daily vitamins as you would a piece of candy. Boncha Boncha does just that, creating a high-absorption chewable candy pill, or a "candyceutical" (a coined term by Huang to describe her candy-supplement technology) that's formulated to be an alternative to the conventional way of swallowing tablets and pills for dysphagic patients, a medical condition for people with swallowing difficulties. It addresses an issue that affects many people in the world, prevalent in 300 million people over the age of 65.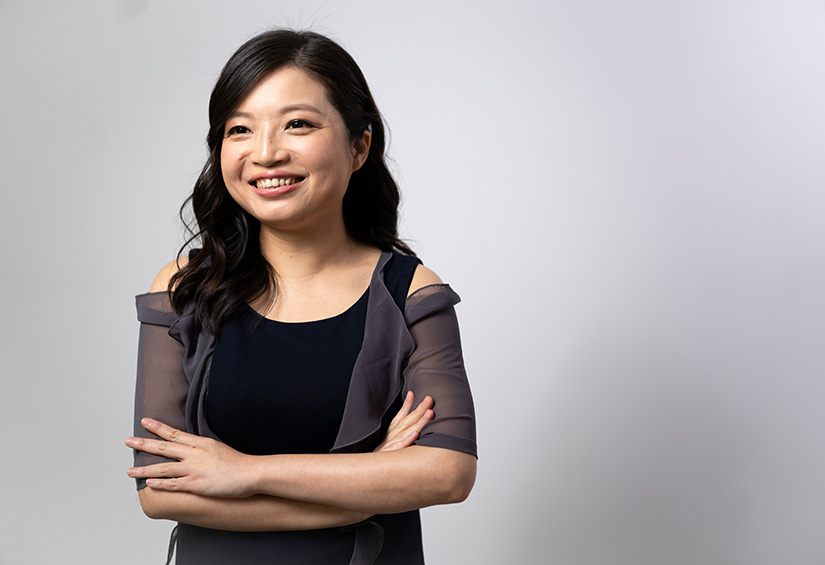 This phenomenon typically results in patients skipping their medication or supplements, depriving themselves of the required nutrients they seek. Huang first observed this when her own grandmother struggled with consuming pills after suffering from a stroke. "I had to open the capsules or break the tablet into two pieces, which affected efficacy and slowed her recovery," she says.
As among the eight selected laureates in the 2021 edition of
Cartier
Women's Initiative (CWI), Huang's contribution lends gravity to what the program calls "the Ripple Effect", the year's theme in celebrating changemakers that pave the way for future generations. It was Huang's extremely innovative idea for Boncha Boncha that won her one of the program's top spots, but she was candid about the fair share of doubts along the way. "We tested hundreds of parameters or formulas to make the tasty candyceutical with high efficacy," she shared. "No one could tell how long it would last, how many tests we should run, and when we could see the light at the end." Ultimately, she credits this recognition to a strong will and the motivation to see the project through. "I thought, if we ask for a little more and reach for a better result, we could truly benefit those in need. All I can do is wake up every day, do my job, and let my job and life speak for themselves."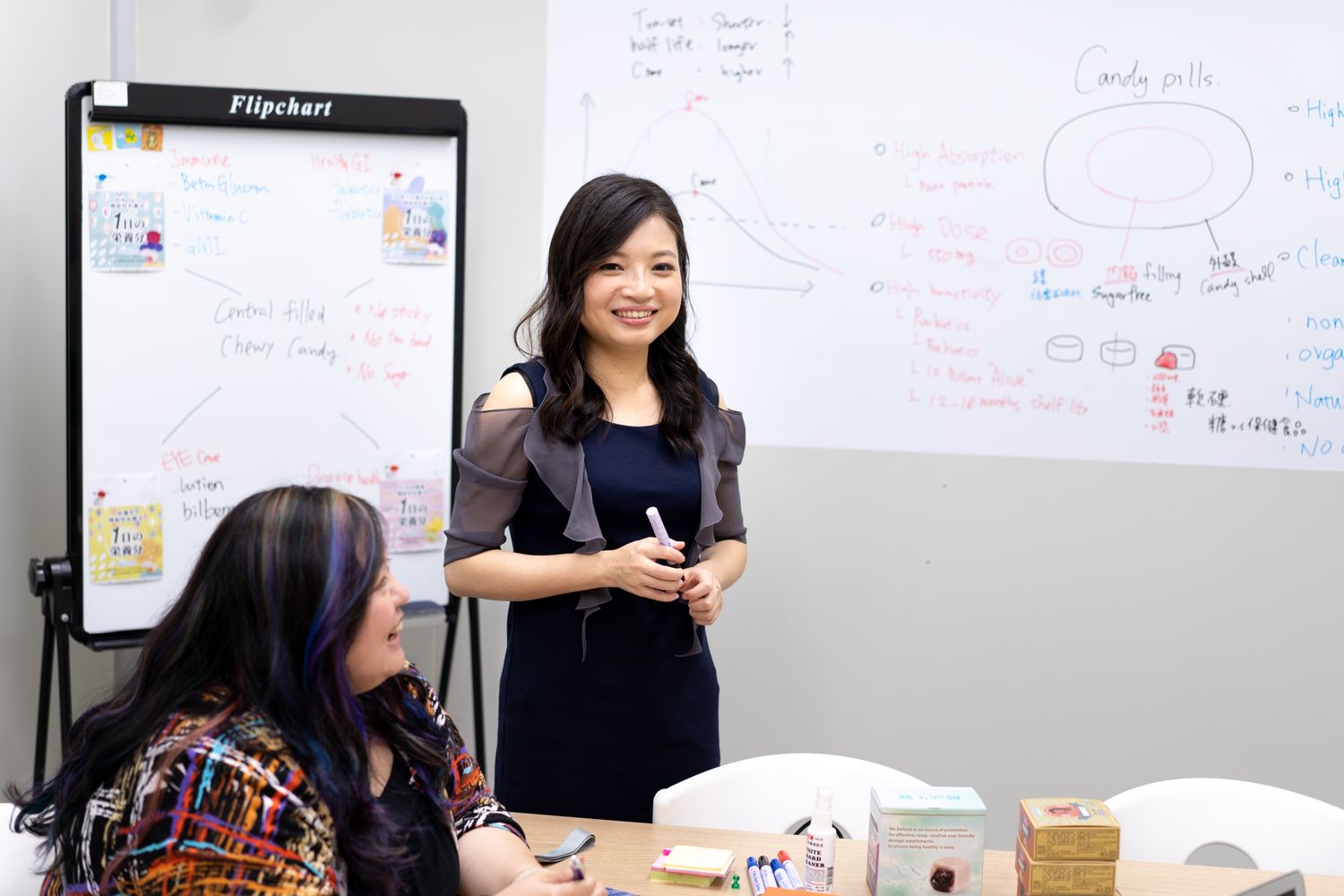 How did you get involved in nutrition and entrepreneurship? What's your ambition?
Like most of the kids in my time, I was raised by grandparents in Central Taiwan since I was a baby. When I was five, I lived with my parents in Taipei. I went to one of the most prestigious universities in the country, Tsing-Hua University, and majored in Foreign Language and Literature.

Entrepreneurship is part of my DNA. I ran my first profitable business when I was a university student. I have been an entrepreneur for 13 years, which is still an ongoing self-discovery journey to be a better one. Therefore, learning by doing is very important. I learn from experts. I build a diverse team with many talents by integrating various expertise from food science to nutrition, pharmacology, and confectionery.

With this being my third venture, I was inspired by my granny, motivated by my daughter, and driven by those whose life and health benefit from our solution. Now my life ambition is to take care of as many people as I can in the longest time.
Boncha Boncha tells a lot about your story, being derived from a past business venture in confectionery and a personal experience with your grandmother. Could you enlighten us on what makes Boncha Boncha different?
The friendly form is simply not enough. Supplements in preventive medicine have always faced a trade-off between taste and effectiveness. Pills and capsules were effective, but often caused users to experience swallowing difficulties. Vitamin gummies and functional candies were friendlier, but not potent enough because bioactive ingredients couldn't survive the candy production process. If the bioavailability is too limited, the supplement is useless.

Optimization considerations start with formula design, continue through manufacturing, and end with the final absorption of nutrients in the user's body. It is a long journey. That's why we apply pharmaceutical science to nutritional supplements.

If you can get a little technical with us, how does the candy work? And how does the efficacy of nutrients compare to tablets and capsules?
One candyceutical contains two parts: A chewy shell and central fillings. The filling doesn't simply contain nutraceutical ingredients that have strong flavors. We mask the unpleasant flavors of nutritional ingredients and perfectly mix them with the candy shell. Our proprietary production technology retains high bioactivity (versus traditional candy production that destroys ingredients with high temperatures), while nano-nutrient vehicles (NNV) deliver ingredients into users' bodies with maximum absorption.

Nutrition in a nano form is a future trend. Our nano-vehicle creates nano-encapsulated nutrients and ensures higher bioavailability. Through oral absorption, the nutrients reach the bloodstream in just five minutes compared to 90 minutes for conventional pills. This in turns makes the bioavailability three to five times in comparison. Boncha Boncha's nano-vehicle ensures that the nutrient survives the harsh gastric environment and achieves high bioavailability when the nutrient is absorbed into the bloodstream. Each nutrient has its upper limits for daily intakes. With better bioavailability, it significantly reduces the dose of each serving and side effects.

What is the ultimate goal for Boncha Boncha?
Proper nutrition and health are fundamental human rights! Everyone has the right to obtain their nutrients easily. Our ultimate goal is to help everyone take in nutrients with ease and support longevity with a higher quality of life, creating a virtuous cycle from individual and caregivers to families and our society. To reform candyceuticals in both taste and potency is our simple solution to a challenging problem in preventive medicine.

Our candyceutical supplement is meant for all ages and not only for people who suffer from pill-related dysphagia. To benefit more users, we keep maximizing our efficacy profile. We will scale up our symptomatic formulas to 25 categories for all users as our pipeline for the next five years.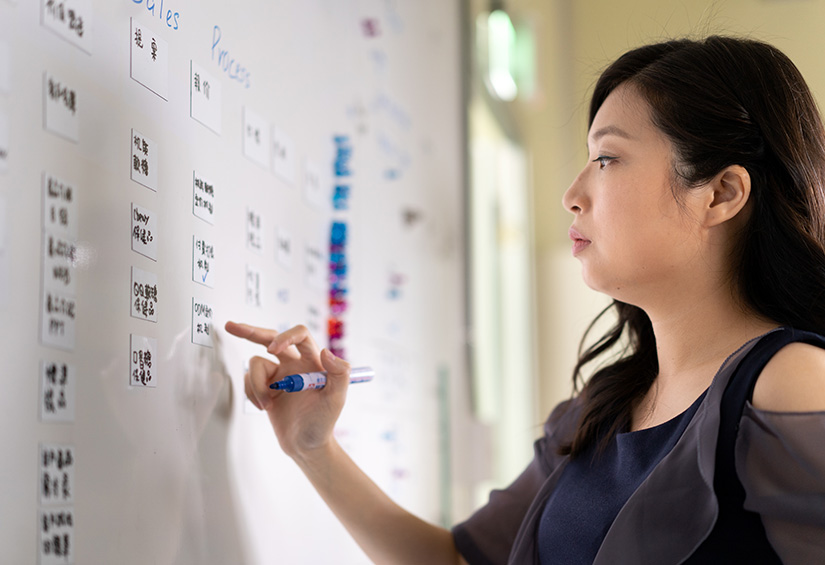 Cartier has long supported the female entrepreneurial spirit and subsequently celebrates successes from such a like-minded community. How has the program aided in your pursuit and what does it mean for you to be represented by them?
Being part of the Cartier Women's Initiative community is being part of a sisterhood. Different phases of business need different support and resources. It's a privilege to be on a global platform and learn from these outstanding female entrepreneurs. They let me know that it's okay to be different, to speak up, to break the mold, and to be a different type of leader. That it's okay to be a businesswoman, a mom, a wife, and a friend at the same time.

Nowadays, there are still many gender stereotypes deeply ingrained in our society. It takes but one person, one moment, one belief to start a ripple of change. With these amazing CWI fellows, I am confident that we can go far. We can create the ripple for change, creating a healthier society for our generation and the next.


This article is excerpted from https://www.portfoliomagsg.com/article/difficulty-swallowing-pills-corina-huang-is-out-to-change-that.html
by Katherine Arteche